If we've learned nothing from this coronavirus situation, it's that washing your hands is vital to stopping the spread of germs and preventing infection.
Yes, this is common sense, but we're certain that you're like us and that you've never been more aware of all the surfaces you touch in the course of a day that are potentially laden with germs.
The Murchison-Hume Hand Duo (shown above) is a combination hand soap and hand cream that will keep your hands germ-free and silky smooth. Who else has extra dry hands these days with all the recent excessive hand-washing!? You can proudly set these atop your counters as they fit perfectly within the white porcelain tray that comes with it.
Murchison-Hume has other great, all-natural products that we recommend for keeping your home clean, like their Garment Groom Fabric Freshener & Stain Remover, which is great for freshening up linens (and sofas for any pet owners). Their products never contain harsh chemicals, like ammonia, bleach, dyes, formaldehyde, parabens or phthalates, so they're always gentle to use.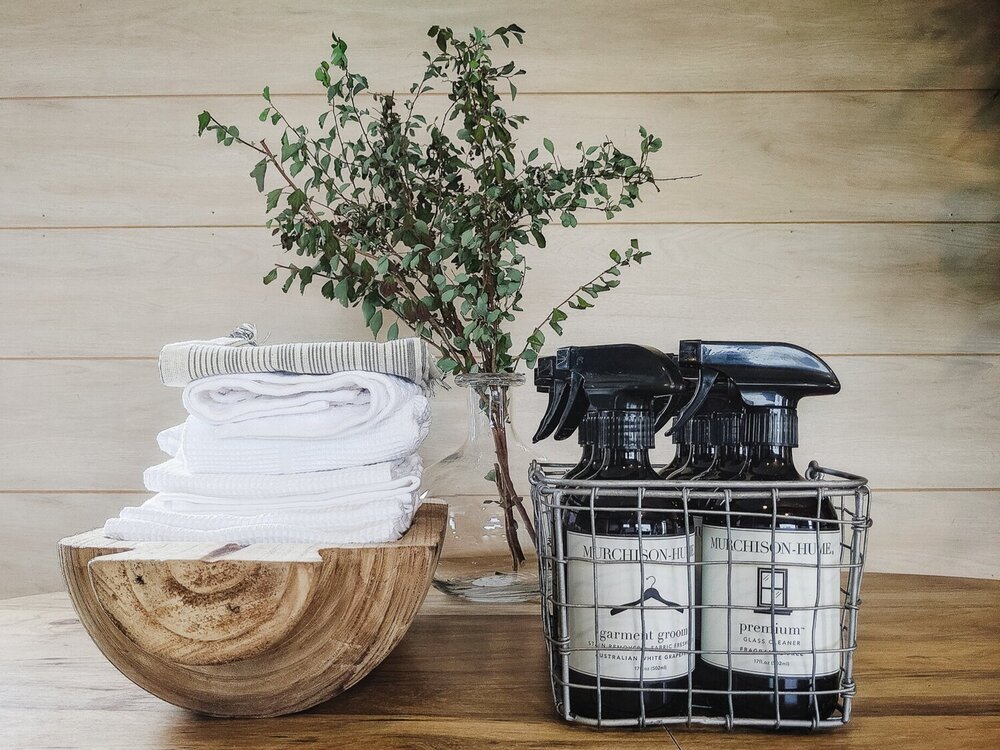 SHOP THIS POST